SOC Board Members
---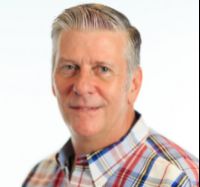 Craig Henry, President
Craig Henry is excited and honored to be asked to join the Save Our Cemeteries Board. He has been a long-term supporter of SOC via donations of his original sculpture for the annual gala silent auction over a 10 year period. 
He has extensive volunteer and community service background, both hands-on and in leadership. In the community service area he has volunteered with New Orleans Museum of Art (current), Crescent Care Health Network, Audubon Zoo, WRBH – Radio for the Blind and Print Handicapped, Children's Bureau of New Orleans, Louisiana Eye Foundation, Friends of Charity Hospital and the New Orleans Rape Crisis Network.
In the business area, he has volunteered with the American Alliance of Orthopedic Executives (current), the World Affairs Council of New Orleans, and the Young leadership Council of New Orleans.
Currently, Craig is the Administrator of the Hand Center of Louisiana where he has been for the past 20 years. He joined the Save Our Cemeteries Board in 2020.
---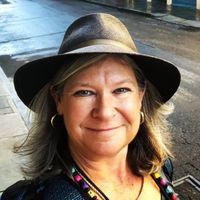 M. Grey Sweeney, Vice President
M. Grey Sweeney is an attorney who specializes in medical malpractice defense, risk management, and health care compliance. She is the General Counsel, Professional Liability, and Chief Compliance Officer for Patient First, an urgent care corporation based in Virginia. In addition to her law degree, she holds degrees in history, English, and political science. 
Grey moved to New Orleans in 2012, and she quickly began volunteering for Friends of the Cabildo. She became a volunteer tour guide for the FOC, and in 2015 she was asked to be Lead Facilitator for the FOC's annual Walking Tour Guide class. Grey continues in that role today, leading a month-long class that includes 100 lecture hours, 50 field hours, 3 field exams, and a written exam. Grey serves on the Board of Friends of the Cabildo, where she is a member of both the Tour Guide and Education Committees. Grey is also a past Board member of the LGBT+ Archives Project, and she currently serves as an active volunteer in many of that organization's endeavors. She is a founding member of the Krewe de la Rue Royale Revelers, a Carnival krewe that hosts an annual Twelfth Night party to benefit the LGBT+ Archives Project. She serves on the Tours and Marketing Committee at SOC.
Grey's love of New Orleans cemeteries grew from her years as a commercial tour guide. She wrote tours of St. Louis #1, St. Louis #2, and Lafayette Cemetery #1, and she served as a trainer in those cemeteries for several commercial tour companies. She has also seen first-hand the destruction which can occur in historic cemeteries due to negligence, poorly trained guides, and unsupervised guests. She is thrilled to be a member of the Save Our Cemeteries Board, and she hopes to contribute to the organization's preservation goals and tour guide program. 
---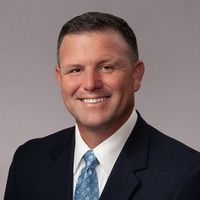 Jim Breaux, Treasurer
Jim Breaux joined Argent Trust in 2018 and serves as a Senior Vice President and National Sales Director. Prior to joining Argent Trust, Jim has served at other organizations as a Director of Administrative Services as well as a national sales director for Funeral and Cemetery Trust Services. Jim currently serves on the Finance Committee of the International Cemetery, Cremation and Funeral Association (ICCFA). Jim is a former Marine and veteran of Operation Iraqi Freedom. He also holds a bachelor's degree in Finance from the University of New Orleans and has been in the financial services industry for 22 years. Through his 10 years of experience in the Funeral Service industry, Jim has helped countless funeral home and cemetery owners manage their preneed and perpetual care trust assets.
---
Annie Irvin, Secretary
Annie Irvin is the Executive Director at the Beauregard-Keyes Historic House and Garden, in the French Quarter. A native of New Orleans, she grew up with a fond appreciation of the city's unique historic and cultural traditions. Much of her career has been devoted to heritage conservation and the preservation of our built environment. After working at the Preservation Research Center for several years, she co-founded the New Orleans Master Crafts Guild. She is passionate about civic engagement and is a board member of both the Irish Channel Neighborhood Association and the Committee for a Better New Orleans. Annie joined the SOC Board in 2017 and currently serves as SOC's Chair of Restoration and also as Secretary.
---
DeAnna duPont
DeAnna is honored to be a part of Save Our Cemeteries Board of Directors and has been an active member for years. DeAnna's family roots date back 3 centuries in New Orleans and preservation and history is very important to her.

With a multi faceted background DeAnna has an eclectic career. Besides being the Sports Tourism Director for "Nola Sports", she is also a licensed tour guide, a manager for "Haunted History Tours", a content writer for the NYC based "Hearst Publishing Company", and the director of the local chapter of the "Eliza Project" where she teaches classes in the performing arts to underprivileged children. She is the owner of "DuPont and Company", which houses her ventures in producing and production assisting, historical research, tours, health and wellness coaching and travel, vacation and event planning.

DeAnna and her husband Ken have been married for 37 years and have 2 children and 5 grandchildren.
---
---
---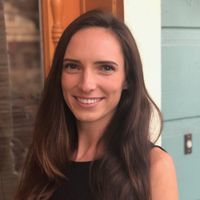 Chelsea Carroll Eckert
Chelsea Carroll Eckert is an oil and gas compliance consultant, working with companies on programs encompassing production to utility distribution. She also works as a medical sales representative for spinal implants.  Formerly, Chelsea specialized in outdoor carnival event production and operations from caramel apples to balloon darts to ticket sales. She studied Economics and Business at Westmont College in Santa Barbara, California. In 2018, Chelsea moved to Bucktown after purchasing a sailboat and decided to call New Orleans home. She got involved with Save Our Cemeteries in 2019 by volunteering in cemetery cleanups and the All Saints Soiree. Chelsea joined the Board in 2021.
---
---
---
---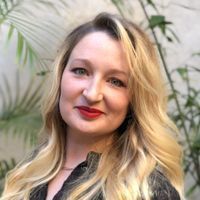 Kiley Keibler
Kiley Keibler is a design enthusiast, with special interests in interior decorating and of course, costuming. After receiving her B.S. in Architecture with a minor in Chemistry from the University of Pittsburgh, she and her husband moved to New Orleans for the warm weather and abundant culture. Kiley is the social media coordinator at Bevolo Gas & Electric Lights, the oldest and largest gas light manufacturer in the U.S. In her free time, you'll find Kiley power tool in hand, updating and remodeling her 1920's Bywater double-shotgun. With a love for historic architecture and design and a deep appreciation for craftsmanship, she is excited to be a part of SOC and help preserve the beauty of this city. Kiley joined the board in 2021 and is on the Restoration Committee.
---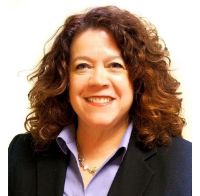 Frances (Frenchie) Kessler
Frances (Frenchie) Kessler leads the New Orleans office for Career Management Partners, an HR consulting firm specializing in Talent Acquisition, Talent Management, Career Development, and Outplacement. As a Human Resources executive, she has more than 20 years of experience in small, medium and large sized companies and consulting firms including Ameritech (now AT&T), Entergy, Navigant Consulting, eLoyalty, PepsiCo, Glazer's, JPMorgan Chase, Invensys, the American Heart Association as well as consulting on her own.
Frenchie has an extensive background in the organizational and talent development functions of HR focusing on corporate transformation, HR strategy development, change, and communications, leadership development, coaching, employee engagement, and learning and development. She has won numerous awards for leadership development, as well as learning and development programs.
She is bilingual in Spanish and earned a B.A. in Psychology from the University of Notre Dame of Maryland. She moved to the greater New Orleans area in February 2018. Frenchie is an incoming Board Member for GiGi's Playhouse, a resource center for families that have a child with Downs Syndrome. In addition, she is a career advisor for Warren Easton High School, an interview panel member for the NOPD's Police Academy recruitment process and has been a member of the Krewe of Muses since 2007. 
---
---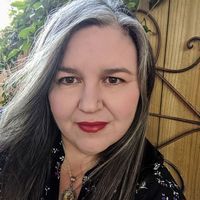 KC Perilloux
KC Perilloux (aka Kim and GiGi) is a retired RN, volunteer genealogist and search angel, family tree tourist, 11th generation Louisianian, writer and artist, cemetery aficionado, bohemian granny, and lover of wild and holy spaces. She has a degree in Nursing from Regents College New York, memberships in multiple genealogy organizations including the Genealogical Research Society of New Orleans, San Bartolomeo Apostolo Society of New Orleans, Louisiana Genealogical and Historical Society, Irish Genealogical Research Society, and National Genealogical Society, and she speaks locally, nationally, and internationally on a variety of genealogy topics. As the Foundress and Event Coordinator for the annual Halloween masquerade 'New Orleans Witches' Ball' (2010-2018), and coupled with her former and current work and volunteer experiences, KC brings a range of skills to SOC including research, education, event planning, fundraising, and public relations. When she's not diving into a genealogical rabbit hole or roaming the world in search of ancestral grandmothers, quirky art, and stone circles, KC is home in her native New Orleans where she lives joyfully, loves intensely, and laughs frequently with family and friends.
---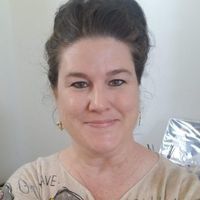 Jill Robinson
Jill Robinson is a community-based researcher and has an MA in Community Psychology and Social Change, and a PhD in Community Research and Action. She currently is a freelance writer, applied researcher, and consultant. Her areas of expertise are community development, immigration, human trafficking, and youth development.  She moved to New Orleans in 2017 after living in Tennessee, Pennsylvania, Texas, Ukraine, and Russia, and believes strongly that cemeteries preserve the history of a place, period, and culture. She joined the SOC Board in 2021.    
---
---
---