SOC Board Members
---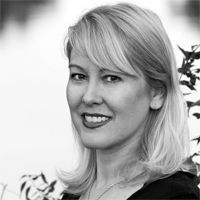 Sally Asher, President
Sally Asher is an award-winning writer and professional photographer, Asher believes history (especially in New Orleans) doesn't have to be stuffy and isn't about merely listing dates and facts, but the gentle collision of truth and narrative – scandals and all! Her goal with almost everything she does is to inform, educate, and entertain.

She is the author and photographer of Hope & New Orleans: A History of Crescent City Street Names (2014, History Press) and Stories from the St. Louis Cemeteries of New Orleans (2015, History Press), co-author and photographer of 111 Places in New Orleans That You Must Not Miss (Emons, 2018) and author of the children's books The Mermaids of New Orleans (University of Louisiana at Lafayette, 2018) and The Mermaids' Night Before Christmas (University of Louisiana at Lafayette, 2019). She also contributed chapters (and photographs) to two New Orleans tricentennial books: New Orleans: The First 300 Years (Pelican, 2017), and New Orleans & The World (Louisiana Endowment for the Humanities, 2017). 
---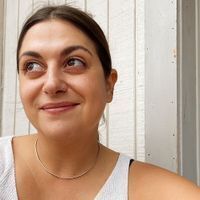 Marie De Grado, Secretary
Marie De Grado is a Louisiana native with a background in Design and Creative Production. She is currently the General Manager of ByGeorge in The Hotel Saint Vincent, but also actively pursues opportunities to support and uplift the makers and dreamers of New Orleans. 
She studied Design at Loyola University before earning a Graduate Degree in Design at Portfolio Center, Atlanta. Her creative career took her to New York, Boston, and Austin, before returning home to New Orleans. She has been contracted by photographers, entertainers, advertising agencies, pr firms, retailers, public and private foundations, Fortune 500 companies, and startups. 
The cemeteries of New Orleans will always be her favorite place of reflection, inspiration, and education. She won an independent film festival with a film she shot in Masonic Cemetery #1 and got engaged at the foot of Anne Rice's tomb in Metairie Cemetery. 
---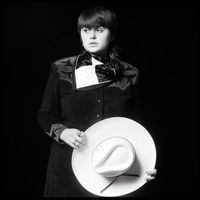 Baylee Badawy
Baylee Badawy is a digital strategist living and working in the French Quarter at the intersection of art, music, and technology. She is currently the marketing coordinator for the New Orleans Jazz & Heritage Foundation, the nonprofit owner of Jazz Fest and WWOZ. She has previously worked for the Louisiana Museum Foundation and the New Orleans Jazz Museum. Baylee is a founder, with chess master Jude Acers, of The Red Beret Chess Foundation, a chess nonprofit promoting chess learning and culture for all ages and genders with a small space, The Chess Cave, located at 521 St. Philip Street. She is also a multimedia artist with a strong interest in her Lebanese heritage.
---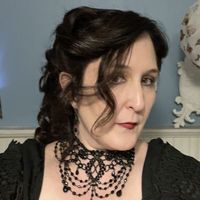 Mary Dugas
Mary Dugas was born and raised in Acadiana, Houma, and Galliano Louisiana. Before relocating to New Orleans, she was an Art Director at Vogel Cohen Advertising, Houston's sixth-largest retail ad agency, for 10 years. Landry's Seafood and Saltgrass Steakhouse were two of her many large accounts. She still does freelance art and graphic design.
Mary's elementary school (St. Francis) in Houma, was next to the cemetery. Even though the nuns forbid it, she loved to play in and explore the cemetery - falling in love with the maze of graves. It was a jumble of lives expressed through architecture and began her love of folklore and history. She was always the one to ask her Grandparents for stories and questions about their family's lives... and deaths.  Her Uncle Bob (Robert Bodin) worked at Werleins Music in New Orleans and loved jazz, local history, and art. He used to walk her around the Quarter and tell stories. When he passed away, she would often do the walk with family and friends and, in 2002, someone threatened to arrest her for giving a tour without "a license". It is then she realized that she could actually get paid to walk and talk about what she loved. She became a licensed tour guide and an amateur history sleuth and genealogist. She loves to find out how the average person fits into local history and architecture. Not long ago, she found out that she had family that came to New Orleans right after the city was founded. Uncle Bob would be so proud to know that their ancestors were involved in many of the stories he told.
Mary is a member of the Friends of the Cabildo and a graduate of their tour guide class in 2016. She does tours with Grayline Tours.
Mary is also a self-taught costume designer with a love of historical costumes. She has been the costume and set organizer for the Ghostly Galavant and the Creole Christmas events for Friends of the Cabildo adapting and providing costumes and sets for both. She also researched and created graphics displays of Mourning and Creole Christmas traditions for these events.
Mary has been the organizer for the Anne Rice Vampire Ball since 2011 and since 2018, she has been President of the Vampire Lestat Fan Club. 2022 is the 34th year of their Masquerade Ball which is attended by people from all over the world. Save Our Cemeteries is happy to be the non-profit recipient of their silent auction. 
---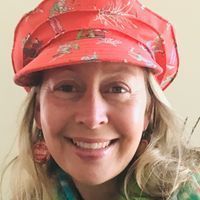 Lesley Kane
Lesley Kane is a licensed tour guide who believes that all roads lead to or from New Orleans and enjoys sharing and connecting the northernmost Caribbean city with guests from all over the world.
Currently, Lesley serves as a volunteer with the New Orleans Jazz Museum; she has served as music co-chair for the Preservation Resource Center's Holiday Home Tour and is a sustainer in the Junior League of New Orleans. 
Prior to getting her tour guide license, Lesley was an Administrative Assistant for Donor Services at the Greater New Orleans Foundation. She was also the designated "Brick Chick" aka the Brick Program Coordinator for the Road to Victory Brick Campaign at the World War II Museum. Living with her family in New York from 2003 to 2008, she worked as an Executive Assistant for Bessemer Trust, a private wealth management company, and as an advertising representative for The New Criterion, a publication of The Foundation for Cultural Review. 
In a past life — B.C. (before children) — Lesley was a professional singer. Giving back to the community began in Memphis, where her band performed at fundraising events for such organizations as the American Heart Association and United Cerebral Palsy. Lesley's love for music led her to New Orleans in 1996. She immediately started singing with the Jimmy Maxwell Orchestra and was also the singing cocktail waitress at Lafitte's Blacksmith Shop, a local historic destination, where she served up cocktails and history lessons while warbling with the piano player in between. Lesley enjoys being an ambassador for our beatific, sultry, and exotic city. When she isn't strolling the sidewalks of New Orleans, you might occasionally find her sitting in with local musicians around town.
---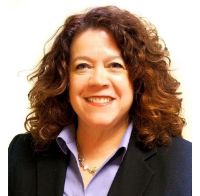 Frances (Frenchie) Kessler
Frances (Frenchie) Kessler leads the New Orleans office for Career Management Partners, an HR consulting firm specializing in Talent Acquisition, Talent Management, Career Development, and Outplacement. As a Human Resources executive, she has more than 20 years of experience in small, medium, and large-sized companies and consulting firms including Ameritech (now AT&T), Entergy, Navigant Consulting, eLoyalty, PepsiCo, Glazer's, JPMorgan Chase, Invensys, the American Heart Association as well as consulting on her own.
Frenchie has an extensive background in the organizational and talent development functions of HR focusing on corporate transformation, HR strategy development, change, and communications, leadership development, coaching, employee engagement, and learning and development. She has won numerous awards for leadership development, as well as learning and development programs.
She is bilingual in Spanish and earned a B.A. in Psychology from the University of Notre Dame of Maryland. She moved to the greater New Orleans area in February 2018. 
Frenchie is very active in organizations supporting individuals with developmental and intellectual disabilities such as the Down Syndrome Association of Greater New Orleans (DSAGNO), GiGi's Playhouse, Upside Downs, the National Down Syndrome Congress, and Bitty & Beau's. She is on the board of the Special Olympics of Louisiana. 
She is an active member of the New Orleans Chapter of the Society of Human Resource Management and is an interview panel member for the NOPD's Police Academy recruitment process. 
She has been a member of the Krewe of Muses since 2007 and is currently a float lieutenant. When she's not glittering shoes, she's needlepointing, reading, enjoying the company of her friends, or spending time with her daughter Ashley, Ashley's husband Jeremy, and their 3 children: Lilli, Tessa, and Campbell. 
Having grown up in Puerto Rico where the 'above ground' burial traditions are similar to those of New Orleans, she brings a bicultural experience to the SOC Board. 
---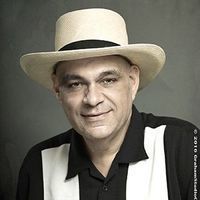 Frank Perez
Frank Perez serves as Executive Director of the LGBT+ Archives Project of Louisiana, a locally based nonprofit that works to preserve queer history. Perez is also a writer and has authored several books on New Orleans history, including In Exile: The History and Lore Surrounding New Orleans Gay Culture and Its Oldest Gay Bar, Treasures of the Vieux Carre: Ten Self-Guided Walking Tours of the French Quarter, Southern Decadence in New Orleans, and Political Animal: The Life and Times of Stewart Butler. He is also the co-editor of the anthology My Gay New Orleans: 28 Personal Reminiscences on LGBT+ Life in New Orleans. In addition, Perez is also a columnist for Ambush Magazine and French Quarter Journal. In 2012, Perez created the "Rainbow Fleur de Lis Walking Tour," a leisurely sashay through the French Quarter's rich queer history. Perez also teaches part-time at Loyola University. He is a sought-after public speaker specializing in New Orleans LGBT+ history. He and his partner and their dog live in the Faubourg Marigny.
---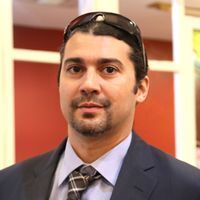 Chad Robert
As a part of the third-generation owners of Resthaven Memorial Park, Chad S. Robert has spent virtually all his life involved in cemetery upkeep. Located on Old Gentilly Road in New Orleans, Resthaven is among the largest private cemeteries in the South. The clientele consists mostly of American blacks and Vietnamese. Robert has been a securities sector professional since 2002. He holds licenses as a General Securities Principal and Financial Operations Principal, among others. Robert serves on the boards of Majestic Life Insurance Company. He is a graduate of Loyola University New Orleans holding a B.A. in Business Administration with a Finance concentration.
---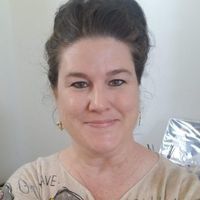 Jill Robinson
Jill Robinson is a community-based researcher and has an MA in Community Psychology and Social Change, and a PhD in Community Research and Action. She currently is a freelance writer, applied researcher, and consultant. Her areas of expertise are community development, immigration, human trafficking, and youth development.  She moved to New Orleans in 2017 after living in Tennessee, Pennsylvania, Texas, Ukraine, and Russia, and believes strongly that cemeteries preserve the history of a place, period, and culture. She joined the SOC Board in 2021.    
---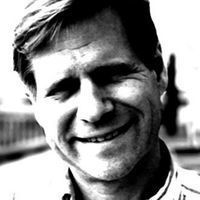 Christopher Tidmore
A chance encounter in an art gallery led Christopher Tidmore to dedicate much of the last twenty-three years to one of the nation's oldest continuously published and influential African-American newspapers.
For 93 years, The Louisiana Weekly has not only stood as the most respected news source for the African-American community in New Orleans, but has spoken for the Black community up and down the Mississippi Delta, concentrating on both urban and rural challenges. From inner-city industry to countryside educational challenges, for over two decades, the common theme of Christopher Tidmore's domestic journalistic work as Associate Editor of this newspaper has focused on the needs that unite minority communities across the spectrum.
A veteran political reporter and talk show host, Christopher also has served abroad as a foreign correspondent for the National Newspaper Publishers Association (NNPA) News Service. He is also a student of American history, having written and lectured extensively on the history of New Orleans and the Gulf Coast, in mid-2015, redesigned the Creole Queen's Battle of New Orleans Battlefield tour, recounting the importance of the most consequential battle in American History after Gettysburg and Yorktown.
Christopher has served as Communications Director and a Board Member of the Louisiana Living History Foundation. Through his efforts along with Tim Pickles and others, Christopher played a key role in staging the Bicentennial re-enactment of the Battle of New Orleans. For this purpose, he helped raise over $200,000 and obtained the lease of a piece of property to create a dedicated 'Meraux Living History Park'. A model of the January 1815 battlefield, along with its own 'Line Jackson' was constructed less than a mile from Chalmette National Battlefield and hosted 1588 historical re-enactors on January 9-11, 2015.
Christopher also has served in public outreach positions for several non-profits and issue-based causes–and as a senior advisor to two U.S. Senatorial campaigns, as well as having hosted one of Louisiana's top political talk shows, political blogs, and newspaper columns. Currently, besides his work for The Louisiana Weekly, he co-hosts a political affairs talk show on WRNO 99.5 FM (Sundays 8-9 AM, rerun on WSLA 1560 AM, Monday, Wednesday & Friday 8-9 AM).
In other work in the historical/non-profit world, Christopher currently serves as a board member of the Winston Churchill Society of New Orleans, responsible for the annual national symposium at the World War II Museum, the high school essay contest, and annual speakers dinners, as well as other events.
A native New Orleanian, Christopher first developed his love for public outreach by participating in National Catholic Forensics League Debate tournaments and Student Congresses. During his college years, he worked at the Leadership Institute in Washington DC, the training ground for many young activists in the public arena, and studied under the late historian Dr. Stephen Ambrose, Eisenhower Center, University of New Orleans–the founder of what would become the National World War II Museum.
In his first forays into the realm of public relations, Christopher served as a press aide to Republican Quentin Dastugue's bid for Governor in 1995 and Regional Campaign Coordinator for Woody Jenkins's 1996 run for U.S. Senate.
Later, after serving in PR and fundraising capacities for two different non-profits, Christopher began to write columns for The Louisiana Weekly unearthing political deals that were holding back the state, especially within the New Orleans Levee Board. In the late 1990s, Christopher launched his radio career on WTIX 690 AM with a successful political talkshow, called "Politically Speaking, Louisiana Style". Amongst its achievements were getting former KKK leader David Duke to admit that he had not paid income taxes on the voting list he sold to Mike Foster–leading to search warrants of his home and offices and his eventual indictment. Christopher hosted gavel-to-gavel national coverage of the opening of the D-Day Museum–and the first announcement of a presidential candidacy.
On his TV program of the same name, he moderated Louisiana's only presidential debate with representatives of all four campaigns, explored reforms in education, and the state of the local media. By mid-2001, Christopher converted WBYU AM into a talk station and on his new radio show with partner Sidney Arroyo (and in his newspaper column), first revealed that the President of the Orleans Levee Board Jim Huey had used public money to hire private investigators to follow a member of the media and several dissenting employees of the Levee District. Later that year, Christopher published a series revealing that then-State Rep.-turned-Congressman David Vitter had a multi-month tryst with a known prostitute Wendy Cortez (nee' Yow Ellis). This was later confirmed nationally, and Christopher appeared on ABC's Nightline, in the Washington Post, and elsewhere for breaking the story.
This led to a statewide radio program with Louisiana Network on 14 stations across Louisiana and to several nationally syndicated newspaper columns covering war protests in Western Europe at the onset of the Iraq War and to two series of articles about attitudes towards America in Egypt and in Russia (later in India, Tunisia, and throughout Central Asia as well).
Also in late 2002, Christopher took a leave of absence from his reporting work to serve as Communications Director for Republican Suzie Terrell in her race for the U.S. Senate. Post-Katrina, Christopher formed the news department at WRNO 99.5 FM, the state's newest news/talk radio station. He helped conceive, with his friend Roger Wilson, a proposal called Broadway South. It would extend the state tax credits that the film industry enjoys, to live legitimate performances: jazz, opera, ballet, cabaret, and theater.
In 2007, Christopher took a break from the news and ran for the Louisiana Legislature from District 82, which encompasses parts of Uptown, Old Jefferson, and Metairie. Impressive for a first-time candidate, he won 43% of the vote while being outspent 4-1.
He also serves on the Board of Directors for Crimefighters, Inc. (Louisiana's leading Victims Rights Organization) and continues to write a nationally syndicated column for the NNPA press association, and occasionally for the UK Guardian Newspaper. He has appeared on ABC's Nightline and MSNBC's Maddow Show as an expert political commentator.
Over the last seventeen years, Christopher has visited 53 countries. He has camped with Bedouins in the Sahara desert, rode stallions with Indian Princes across Rajasthan, fished with locals in the Arctic sea above Norway, and narrowly missed being bombed in the London Terrorist attack of 2005. In 2012, he drove from London to Singapore, across Central Asia's Silk Road, and then again across the Australian Outback from Darwin to Adelaide to Sydney (and then by ferry) to Hobart, Tasmania. In 2014, he sailed down France's Canal du Midi and covered the 70th Anniversary of D-Day in Normandy and Bastille Day's 100 Anniversary of the start of World War I. In 2019, he broadcast live from the Rock Hotel in Gibraltar and spent a month covering the impact of Brexit on not only this key outpost of the UK, but on Spain, Portugal, and Southern Europe.
Most recently on the historical front, he completed a memoir on retracing the steps of Lewis and Clark by boat and train, and has led lecture tours by train across the west and by boat through the Great Lakes and down the historic Erie Canal on the War of 1812, has completed a series of lectures about and conducted upon the trans-Canadian rail system About Canadian confederation, and served as the keynote speaker at the Canadian Consulate-General-sponsored conference on the 300th Anniversary of New Orleans.
He has written extensively on all these topics at www.louisianaweekly.net.