SOC Board Members
---
Shanna Hudson-Stowe, President
Shanna Hudson-Stowe has more than 30 years of work experience in commodity and wholesale purchasing and merchandising, administration and nonprofit fundraising and management. She has worked for the New Orleans Jazz & Heritage Festival and Foundation since March 2006. She has successfully secured several grants and donor solicitations over the course of her career, notably a capital campaign for the George & Joyce Wein Jazz & Heritage Center. As Development Associate at the Jazz & Heritage Foundation, she works to raise funds for year-round activities and supervises volunteers at events and festivals. Shanna received her Bachelor of Arts in Political Science from Stephens College, Columbia, Missouri in 2003, and Masters of Arts in Arts Administration from the University of New Orleans in 2006. She joined the SOC Board in 2015.
---
Courtney Payton, Vice President
Courtney Payton is an attorney and a graduate of Loyola University School of Law who joined the Board in 2015. She is a licensed tour guide, with experience in grant-writing, public relations, and event planning. Courtney is an active member of the Krewe of Muses, the Southern Food & Beverage Museum, Audubon Insectarium, the Association of Women Attorneys, and the International Law Society. A long time restoration volunteer with SOC, she now serves as Vice President and Chair of the All Saints Soiree Committee.
---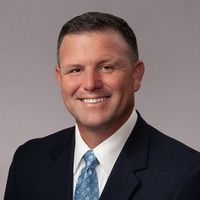 Jim Breaux, Treasurer
Jim Breaux joined Argent Trust in 2018 and serves as a Senior Vice President and National Sales Director. Prior to joining Argent Trust, Jim has served at other organizations as a Director of Administrative Services as well as a national sales director for Funeral and Cemetery Trust Services. Jim currently serves on the Finance Committee of the International Cemetery, Cremation and Funeral Association (ICCFA). Jim is a former Marine and veteran of Operation Iraqi Freedom. He also holds a bachelor's degree in Finance from the University of New Orleans and has been in the financial services industry for 22 years. Through his 10 years of experience in the Funeral Service industry, Jim has helped countless funeral home and cemetery owners manage their preneed and perpetual care trust assets.
---
Annie Irvin, Secretary
Annie Irvin is the Executive Director at the Beauregard-Keyes Historic House and Garden, in the French Quarter. A native of New Orleans, she grew up with a fond appreciation of the city's unique historic and cultural traditions. Much of her career has been devoted to heritage conservation and the preservation of our built environment. After working at the Preservation Research Center for several years, she co-founded the New Orleans Master Crafts Guild. She is passionate about civic engagement and is a board member of both the Irish Channel Neighborhood Association and the Committee for a Better New Orleans. Annie joined the SOC Board in 2017 and currently serves as SOC's Chair of Restoration and also as Secretary.
---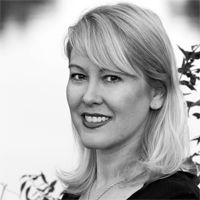 Sally Asher
Sally Asher is the author of "Hope & New Orleans: A History of Crescent City Street Names" and "Stories from the St. Louis Cemeteries of New Orleans." She holds two master's degrees from Tulane University and has been the public relations photographer since 2008. She frequently lectures on New Orleans history through the Louisiana State Museum. Asher is currently working on a book about Prohibition in New Orleans to be published by LSU Press and is contributing a chapter to a New Orleans tricentennial book to be published by Pelican Press. Sally serves on SOC's All Saints Soiree Committee and joined the SOC Board in 2015.
---
Laura Carlisle
Laura Carlisle is an associate in Baker Donelson's New Orleans office and a member of the Labor & Employment Group. She focuses her practice on employment law and commercial litigation. Ms. Carlisle has experience defending clients in a variety of business disputes, including contract disputes, claims of breach of fiduciary duty, non-compete agreements, fraud, and unfair trade practices, and she has worked in a variety of industries, including healthcare, construction, and affordable housing. She has been a member of the board of Save Our Cemeteries since January 2017.
---
Michelle Stanard Duhon
Michelle Stanard Duhon is the owner of Bayou Preservation, LLC, and has been working in historic preservation and materials conservation since 2007. She has a BA in History and Art History from the University of Georgia, and an MS in Historic Preservation from the University of Texas School of Architecture. Michelle has worked on a wide range of preservation projects from the famous Art Deco Fair Park complex in Dallas, TX, to a small baseball collection for the Louisiana State Museum, to fully restoring the famed Marie Laveau tomb in St. Louis Cemetery No. 1. She specializes in plaster, paints and coatings, stone, and metals conservation. Michelle currently serves on the All Saints Soiree and Restoration Committees.
---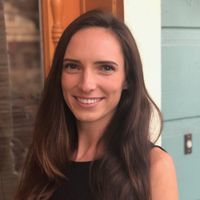 Chelsea Carroll Eckert
Chelsea Carroll Eckert is an oil and gas compliance consultant, working with companies on programs encompassing production to utility distribution. She also works as a medical sales representative for spinal implants.  Formerly, Chelsea specialized in outdoor carnival event production and operations from caramel apples to balloon darts to ticket sales. She studied Economics and Business at Westmont College in Santa Barbara, California. In 2018, Chelsea moved to Bucktown after purchasing a sailboat and decided to call New Orleans home. She got involved with Save Our Cemeteries in 2019 by volunteering in cemetery cleanups and the All Saints Soiree. Chelsea joined the Board in 2021.
---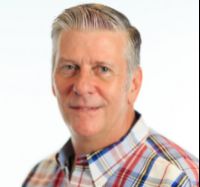 Craig Henry
Craig Henry is excited and honored to be asked to join the Save Our Cemeteries Board. He has been a long-term supporter of SOC via donations of his original sculpture for the annual gala silent auction over a 10 year period. 
He has extensive volunteer and community service background, both hands-on and in leadership. In the community service area he has volunteered with New Orleans Museum of Art (current), Crescent Care Health Network, Audubon Zoo, WRBH – Radio for the Blind and Print Handicapped, Children's Bureau of New Orleans, Louisiana Eye Foundation, Friends of Charity Hospital and the New Orleans Rape Crisis Network.
In the business area, he has volunteered with the American Alliance of Orthopedic Executives (current), the World Affairs Council of New Orleans and the Young leadership Council of New Orleans.
Currently, Craig is the Administrator of the Hand Center of Louisiana where he has been for the past 20 years. He joined the Save Our Cemeteries Board in 2020 and serves as the Chair of the Tours and Marketing Committee.
---
David Hymel
David Hymel is the founder and owner of Hymel & Ready, a New Orleans-based CPA firm. He has assisted several non-profit organizations in the areas of auditing, tax, and litigation support services. In 2014, he was honored as a "Money Maker" by New Orleans City Business. David grew up in Old Jefferson, and earned both undergraduate and graduate degrees from the University of New Orleans. His love of New Orleans' cemeteries began at an early age, through regular visits to the local cemeteries with his grandparents. David is a member of SOC's Finance/Human Resources Committee and he joined the SOC Board in 2015.
---
Michelle LaBanca
Michelle LaBanca is a Realtor and predominantly works within historic neighborhoods. She strives to educate home buyers, sellers, and investors about the importance of preserving a property's historic integrity. Michelle received her BA in Interior Design from Watkins College of Art & Design in Nashville, TN and upon graduation immediately moved to New Orleans to work with our historic housing stock. In 2012 she co-founded a Historic Tax Credit Consulting firm to help residential property owners utilize federal and state historic tax credit programs to rehabilitate historic homes. She believes New Orleans' cemeteries are unique in that they are fully integrated into our neighborhoods, not simply as places of remembrance but as cultural symbols. Thus, preserving New Orleans' cemeteries is simply a natural extension of preserving New Orleans' homes, neighborhoods, and culture. Michelle joined the Board in 2018 after serving on the All Saints Soirée committee.  She is also a member of the Women's Council of Realtors and an Accredited Buyer's Representative. Michelle joined the Board in January of 2018 and serves on SOC's All Saints Soiree Committee.
---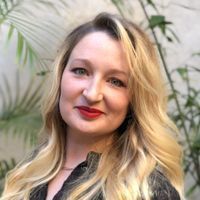 Kiley Keibler
Kiley Keibler is a design enthusiast, with special interests in interior decorating and of course, costuming. After receiving her B.S. in Architecture with a minor in Chemistry from the University of Pittsburgh, she and her husband moved to New Orleans for the warm weather and abundant culture. Kiley is the social media coordinator at Bevolo Gas & Electric Lights, the oldest and largest gas light manufacturer in the U.S. In her free time, you'll find Kiley power tool in hand, updating and remodeling her 1920's Bywater double-shotgun. With a love for historic architecture and design and a deep appreciation for craftsmanship, she is excited to be a part of SOC and help preserve the beauty of this city. Kiley joined the board in 2021 and is on the Restoration Committee.
---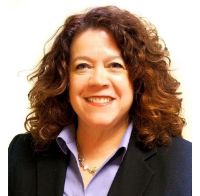 Frances (Frenchie) Kessler
Frances (Frenchie) Kessler leads the New Orleans office for Career Management Partners, an HR consulting firm specializing in Talent Acquisition, Talent Management, Career Development, and Outplacement. As a Human Resources executive, she has more than 20 years of experience in small, medium and large sized companies and consulting firms including Ameritech (now AT&T), Entergy, Navigant Consulting, eLoyalty, PepsiCo, Glazer's, JPMorgan Chase, Invensys, the American Heart Association as well as consulting on her own.
Frenchie has an extensive background in the organizational and talent development functions of HR focusing on corporate transformation, HR strategy development, change, and communications, leadership development, coaching, employee engagement, and learning and development. She has won numerous awards for leadership development, as well as learning and development programs.
She is bilingual in Spanish and earned a B.A. in Psychology from the University of Notre Dame of Maryland. She moved to the greater New Orleans area in February 2018. Frenchie is an incoming Board Member for GiGi's Playhouse, a resource center for families that have a child with Downs Syndrome. In addition, she is a career advisor for Warren Easton High School, an interview panel member for the NOPD's Police Academy recruitment process and has been a member of the Krewe of Muses since 2007. 
---
Kelley Mackenroth
Kelley Mackenroth is a graduate of Louisiana State University (B.A.); Loyola University New Orleans (M.S.), and Loyola University College of Law (J.D.). is a practicing attorney-at-law who specializes in title and property-related issues, estate planning, and successions. Kelley devotes her time to serving on various Boards and special event committees for a number of non-profits in New Orleans. Formerly, Kelley was a tour guide, a middle and high school teacher, and a Big Easy Rollergirl. She was named one of Gambit Weekly's "40 Under 40" for her contributions to the New Orleans Metropolitan region. Kelley and her husband, D. Irwin, live in New Orleans with their three small children. Kelley joined the SOC Board in 2015.
---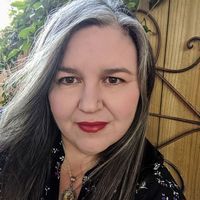 KC Perilloux
KC Perilloux (aka Kim and GiGi) is a retired RN, volunteer genealogist and search angel, family tree tourist, 11th generation Louisianian, writer and artist, cemetery aficionado, bohemian granny, and lover of wild and holy spaces. She has a degree in Nursing from Regents College New York, memberships in multiple genealogy organizations including the Genealogical Research Society of New Orleans, San Bartolomeo Apostolo Society of New Orleans, Louisiana Genealogical and Historical Society, Irish Genealogical Research Society, and National Genealogical Society, and she speaks locally, nationally, and internationally on a variety of genealogy topics. As the Foundress and Event Coordinator for the annual Halloween masquerade 'New Orleans Witches' Ball' (2010-2018), and coupled with her former and current work and volunteer experiences, KC brings a range of skills to SOC including research, education, event planning, fundraising, and public relations. When she's not diving into a genealogical rabbit hole or roaming the world in search of ancestral grandmothers, quirky art, and stone circles, KC is home in her native New Orleans where she lives joyfully, loves intensely, and laughs frequently with family and friends.
---
Alan Raphael
Alan Raphael has been involved in public relations, marketing, advertising and special events in New Orleans for more than three decades. The Bastrop, LA native, and Tulane University graduate began his career with KALB-TV (NBC), later moving to WBRZ-TV (ABC). Raphael joined New Orleans advertising and public relations agency Montgomery, Stire & Ehrhardt, serving Ringling Bros. and Barnum & Bailey Circus, Walt Disney's World On Ice, International Paper, Burger King and the Greater New Orleans Tourism Marketing Corporation. Raphael is a licensed tour guide, additionally completing the Friends of the Cabildo Walking Tour class in April 2001. In 2015, Raphael was honored by the New Orleans Concierge Association as Sales & Marketing Person of the Year. In his hours away from the Museum, Raphael enjoys cycling, New Orleans music and cultural events, and photography of the same. Alan joined the SOC Board at the beginning of 2017. He serves Tours & Marketing, All Saints Soiree, and Education Committees.
---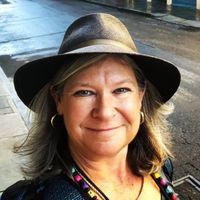 M. Grey Sweeney
M. Grey Sweeney is an attorney who specializes in medical malpractice defense, risk management, and health care compliance. She is the General Counsel, Professional Liability, and Chief Compliance Officer for Patient First, an urgent care corporation based in Virginia. In addition to her law degree, she holds degrees in history, English, and political science. 
Grey moved to New Orleans in 2012, and she quickly began volunteering for Friends of the Cabildo. She became a volunteer tour guide for the FOC, and in 2015 she was asked to be Lead Facilitator for the FOC's annual Walking Tour Guide class. Grey continues in that role today, leading a month-long class that includes 100 lecture hours, 50 field hours, 3 field exams, and a written exam. Grey serves on the Board of Friends of the Cabildo, where she a member of both the Tour Guide and Education Committees. Grey is also a past Board member of the LGBT+ Archives Project, and she currently serves as an active volunteer in many of that organization's endeavors. She is a founding member of the Krewe de la Rue Royale Revelers, a Carnival krewe that hosts an annual Twelfth Night party to benefit the LGBT+ Archives Project. She serves on the Tours and Marketing Committee at SOC.
Grey's love of New Orleans cemeteries grew from her years as a commercial tour guide. She wrote tours of St. Louis #1, St. Louis #2, and Lafayette Cemetery #1, and she served as a trainer in those cemeteries for several commercial tour companies. She has also seen first-hand the destruction which can occur in historic cemeteries due to negligence, poorly trained guides, and unsupervised guests. She is thrilled to be a member of the Save Our Cemeteries Board, and she hopes to contribute to the organization's preservation goals and tour guide program. 
---
George E. Williams, IV
George Williams (more commonly known by the nickname "Loki") is an 8th generation native of the city and grew up walking through the cemeteries of New Orleans.
Founder and producer of the Silver Machine series of art and music events from 1999 to 2003, and HumidCity.com from 2005 to 2009 he has also produced or co-produced events ranging from the Rising Tide Conference to the Anne Rice Vampire Lestat Fan Club's Tenth Anniversary Halloween Ball. For the past three years, he has been leading tours of the city and its cemeteries as a tour guide for Two Chicks Walking Tours. Educating visitors about our burial traditions is one of his favorite things.
As a tabletop roleplaying game designer he has published work through companies ranging from Kobold Press to Savage Mojo and is a member of the Legendary Games design team.
His work has been covered by media including the BBC,  The New Yorker, NOLA.com, BBC 5 Radio, Offbeat Magazine, WTUL 91.5 fm, Kingfish Magazine and also by scholarly publications including  MetroPolitics EU and the book  News Evolution or Revolution?: The Future of Print Journalism in the Digital Age from Peter Lang Publishing.
His work has been the recipient of Silver ENnie Awards in 2005 and 2007 for Planewalker.com, Bulldog Reporter Award in 2008 for the ''Blog Buddy'' campaign for AMACOM Books, Webby Award in 2008 for OSI's Katrina: an UnNatural Disaster, and an ENnie nomination in 2013 for Dark Roads and Golden Hells from Open Design/Kobold Press.
---