Odd Fellows Rest
---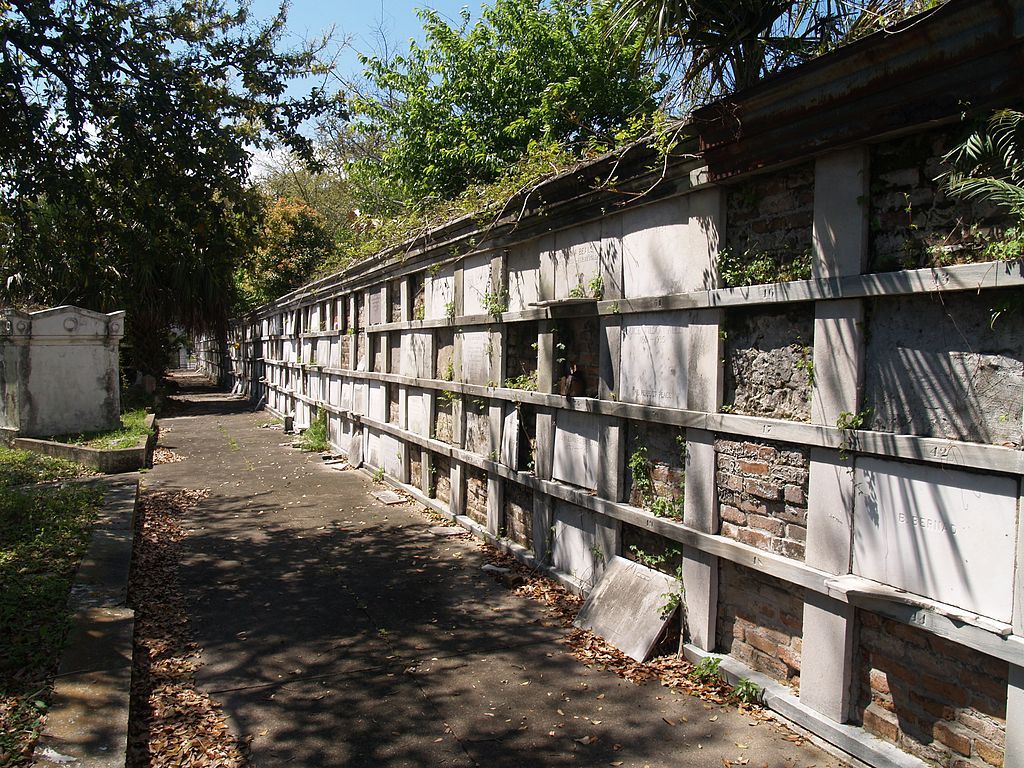 The land for this cemetery was purchased by the Grand Lodge of the Independent Order of Odd Fellows, a benevolent society, in 1847. The property, adjoining St. Patrick Cemetery No. 2 at the intersection of Canal Street and Metairie Road (now City Park Avenue), was purchased for $700 and later enlarged by donations of land from benefactors and the Firemen's Charitable Association. It is fortunate to be situated above the flood plane and has escaped several floods over its history.
In 1849, the new cemetery was dedicated with a large ceremony and a grand procession which bore the cemeteries first 16 remains of former Odd Fellows members, relocated from other cemeteries.
Odd Fellows Rest contains several notable tombs and monuments. One is for the Howard Association, a group composed of young men whose mission was to provide emergency aid during the yellow fever epidemic. The tomb features an intricate bas-relief of the organization's founder, John Howard. The cast iron gates surrounding the cemetery bear symbols of fraternity tied to the Odd Fellows, like the widow and her children, the beehive, the all-seeing eyes of the Deity, the world, the cornucopia, the Order's initials, the five-pointed stars, and the Bible. Sadly, many of these symbols have been stolen by vandals.
---
Location:
5055 Canal Street
New Orleans, LA 70119
Hours:
Odd Fellows Rest is not open to the public.
For more information, contact:
Michael Duplantier
Grand Lodge of Louisiana
Independent Order of Odd Fellows
(504) 524-1071
duplantier@bellsouth.net