How To Help - VOLUNTEER
---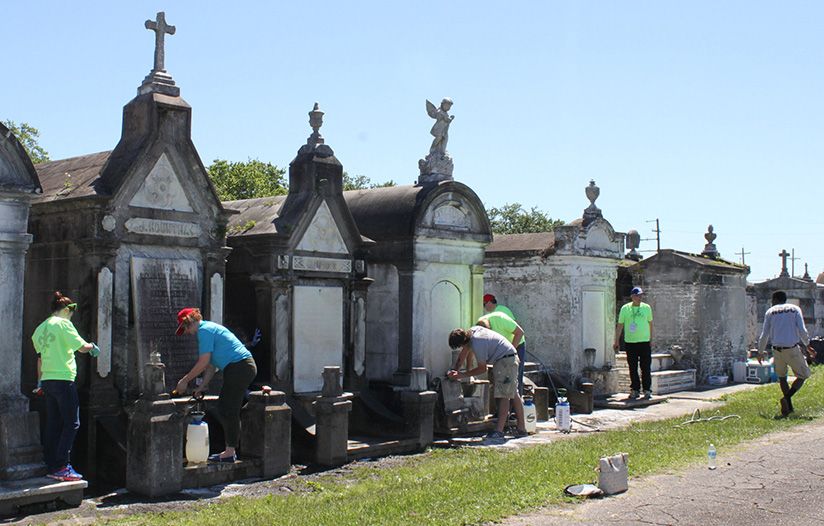 Volunteers are integral to our organization.
If you would like to volunteer with Save Our Cemeteries, please sign up for our e-newsletter on our homepage. Every opportunity is sent via our e-newsletter or is announced on Facebook, Instagram, and Twitter.
Volunteer clean-ups are usually held once a month at various cemeteries throughout the City, but due to Covid-19 we have stopped the program. We will resume as soon as it is safer to gather. 
If you have specific questions about volunteering with Save Our Cemeteries please contact our Volunteer Coordinator, Juliette Hotard, at jhotard@saveourcemeteries.org.